Davenport is the county seat of Scott County and the state's third-biggest city, located on the Mississippi River in eastern Iowa. Davenport is part of the Quad Cities, a group of five towns in Iowa and Illinois cities that includes Bettendorf (IA), Rock Island (IL), Moline (IL), and East Moline (IL). The "Vander Veer Botanical Garden," on the National Register of Historic Places, is located in Davenport. Davenport, a world leader in agricultural equipment manufacturing, also houses the permanent exhibit "River, Prairie, and People," which depicts the Quad Cities' history from prehistoric times to the present.
Are you moving to Davenport?
We offer all the details you'll need to make your relocation a success. Our guide advises where to live, which schools are ideal for your children, and how to find work there. Davenport, Iowa: Everything You Need to Know We also provide a list of nearby firms that can assist you with your relocation.
Moving is difficult enough without having to consider all of the minor details. Let us lighten your load by delivering all the information you want in one convenient location.
What to consider before moving to Davenport
Davenport is a beautiful place to live, but there are a few things you should consider before making a move:
How to find a place to live in Davenport
The cost of living in Davenport
Davenport Neighborhood
Transporation in Davenport
Desirable Places to go around Davenport
Davenport School
Job Market in Davenport
Climate in Davenport
Safety in Davenport
How to find a place to live in Davenport
There are many beautiful places to live in Davenport. Whether you're looking for a place near the river or in the heart of the city, you'll be able to find something that suits your needs.
Housing Options in Davenport:
Renting an Apartment or House
There are many apartments and houses available for rent in Davenport. If you're unsure where to start your search, try using a rental website like Zillow or Apartment Guide.
If you're interested in buying a house in Davenport, you'll need to find a real estate agent. You can search for agents online or ask friends and family for recommendations.
The cost of living in Davenport
Davenport was named a top ten city in the United States by Forbes in 2010 and was honored by UNESCO in the Small Cities category in 2007. It is the country's largest metropolitan center. For various reasons, it is the cheapest city to live in, with easy access to various employment and adjacent places like Chicago and Des Moines.
Compared to other big cities, the average family income in Davenport is $56,109, which is much lower than the national average and even many other similarly sized Midwestern cities. In addition, the neighborhood's typical list price is $106,500, making it relatively easy to buy an affordable property.
Davenport neighborhood
Center, east-west, northern, Northwest, West End, and central are the five different regions of Davenport. Although the area has existed since 1840, many of the city's early neighborhoods were created by German immigrants. The Downtown Area is the area's economic hub, while downtown's west end regions have recently transitioned from commercial to residential structures.
Central Davenport comprises several diverse areas, including the German-influenced West Third Street neighborhood, Hamburg, Cork Hill, East Fourteenth Street, and College Square, which dates back to 1860 and has a variety of architectural styles.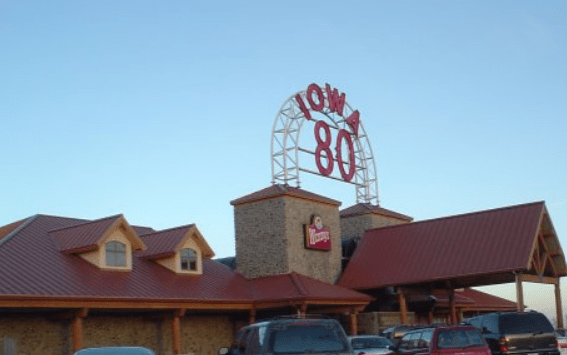 Nearby Cities:
Bettendorf, IA
Rock Island, IL
Moline, IL
East Moline, IL
Davenport, FL
Cedar Rapids City
Transportation in Davenport
CitiBus operates under the control of the Davenport Department of Municipal Services and is the largest transportation provider in Davenport. The most popular highways are I80, 280, and 744, and Route 6, 61, and 67. Commercial Airport in Davenport is the nearest airport.
Register your car
You have 30 days after a permanent relocation to Iowa to update your registered car or face a fee. The current ownership paperwork and the application form are the only documents necessary to report your automobile. You can obtain a driver's license from any Iowa DMV location. Residents of Iowa must update their prior state's driver's licenses to Iowa driver's licenses. According to the Iowa State Department, drivers must produce identity confirmation and undergo a visual examination.
Fun Things to do in Davenport
Davenport is a great place to live for those who enjoy recreational activities outdoors and being active. Many different parks and trails are located throughout the city, perfect for hiking, biking, or just taking a stroll. The Mississippi River also offers a variety of activities such as fishing, kayaking, and canoeing.
In addition to its outdoor offerings, Davenport is also home to several museums, art galleries, and performance venues. So whether you're looking to explore the great outdoors or take in some culture, Davenport has something for everyone!
Here are the Top 15 Best Things to do in Davenport:
1. Visit the Figge Art Museum
Located in the heart of the city and features a variety of art from around the world.
2. Explore the Putnam Museum and IMAX Theatre
A great place to learn about the history of Davenport and see some fantastic IMAX films.
3. Stroll through the Vander Veer Botanical Park
It is a beautiful park perfect for a leisurely walk or picnic lunch.
4. Take a ride on the Riverboat Twilight
A great way to see the city from the water while enjoying a meal or cocktail.
5. Enjoy a performance at the Adler Theatre
It's a historic theatre that hosts a variety of concerts, shows, and events.
6. See a show at the Moon Bar
A popular live music venue located on the riverfront.
7. Explore the Rmeisterhausen German-American Heritage Center
Learn about the German culture and heritage that is prevalent in Davenport.
8. Get your adrenaline fix at Thunder Alley
It's an excellent go-kart track, perfect for a day of family fun.
9. Visit the Family Museum
A great place for kids of all ages to learn and play.
10. Check out The Vault Vintage Clothing Store tour of Iowa's oldest winery
It's a unique store that specializes in vintage clothing and items.
11. Take a tour of the Iowa 80 Truckstop
The world's most prominent truck stop is a must-see for any visitor to Davenport.
12. Spend a day at the Grandparent's Farm
A fun place for kids to learn about farm life and meet some friendly animals.
13. Visit the Centennial Bridge
A beautiful bridge that spans the Mississippi River and offers stunning views of the city.
14. See a game at the Modern Woodmen Park
Home to the minor league baseball team, the Quad Cities River Bandits.
15. Take a walk or bike ride through Fejervary Park
A great park with walking trails, a pond, and plenty of green space.
The Best Schools in Davenport
Davenport Community Schools District serves over 13000 children from Davenport Bluegrass, Buffalo, and Walcott and is Iowa's second-biggest school district. Davenport High School Center, Davenport High School West, and Davenport High School North are the district's 23 primaries and six middle schools. In addition, The High School is modest in the town. Palmer Chiropractic School, the nation's first chiropractic institution, is one of Davenport's most excellent schools and universities. Kaplan University and St-Ambrose University are two other universities; there are so many davenport school options to choose from when deciding for your kids to attend school.
The Job Market in Davenport
Manufacturing is Davenport's largest industry, with almost 7,500 employment produced. Davenport also houses and operates several businesses. Von Maur or Lee Enterprise are the companies in question. It's a job-hungry metropolis, with high-tech employment sprouting up all over the place for many years. John Deere employs over 7,200 people throughout four counties – Genesis Health System and Trinity Rural Health System – and is one of the city's largest employers.
The Climate in Davenport
Davenport and many other portions of Iowa are hot, humid summers and chilly winters. Summers in Davenport are hot and humid. The state's annual average temperature is 49 degrees Fahrenheit, with 166 days of sunlight each year. Each year, about 30 feet of snowfall throughout the state, and the relative humidity exceeds 75%. In July, the average temperature is 86 degrees Fahrenheit (30 degrees Celsius), with the lowest temperature being 10 degrees Fahrenheit. It is 86 degrees Fahrenheit in January (30 Celsius).
Safety in Davenport
Davenport is a secure place to live. It is one of the country's safest cities, with a violent crime rate of only 201 per 100,000 people. The likelihood of becoming a victim of any crime in Davenport is one in 49. That being said, no place is entirely free of corruption, so it's always important to be aware of your surroundings and take precautions when necessary.
Davenport Police Department
The Davenport Police Department is a full-service police department that provides a wide range of services to the community. The department is divided into four divisions: Patrol, Investigations, Support Services, and Administration.
The Culture and Contemporary Life of Davenport
Davenport has several events each year that draw significant audiences. One is the Bix Fest, a three-day music event showcasing local and national jazz bands and performers. It began in 1971 and has been conducted annually in August since then. The Wells Fargo Street Fest also features live music, street cuisine, and a variety of other vendors.
The Figge Art Museum and the National Center for Midwest Art and Design are for art lovers. The Davenport Skybridge and the Centennial Bridge are for those who appreciate excellent architectural engineering. The Quad City River Bandits minor league baseball team for sports fans, and plenty of historical sites like the German American Heritage Center and the Iowa Soldiers' Orphans' Home for those interested in history.
Here are 5 Quick Tips before Moving:
1. Visit the place
It will help you understand the place and if it's the right fit for you. Since it is a new area and maybe a new country for you it is a good idea to visit your new community first hand.
2. Search and Read Reviews Online
It would help if you searched online about the cost of living, job market, climate, safety, and schools in the area. It will help you understand what to expect when you move.
3. Check your budget
Before moving to Davenport, Iowa, or Davenport, Florida Area, check if the cost of living there and your salary will match. Compare housing prices in the area and the average wage to see if it's feasible for you. Look from median home or median home value. Maximizing your money without neglecting your needs might be a low cost.
4. Ask for advice
There is no harm in asking friends, family, co-workers, or even your future boss for advice who have been there before.
They can help you with the pros and cons of living in Davenport or any other place you are considering.
5. Don't forget to have an exit plan
Things might not go as planned, so it is essential to have a backup plan and know how you will get out of the lease agreement if needed.
Moving to Davenport City
Now that you have considered all these things, it is time for the next step: moving!
Start by packing your belongings, and be sure to label everything so you can easily find it when you arrive at your new home.
If you are moving out of state, change your driver's license and vehicle registration to Iowa.
You will also need to set up utilities at your new home, such as electricity, water, trash, gas, and internet.
And lastly, don't forget to update your address with the post office so you can receive mail at your new house!
Hiring a Moving Services
Moving to Davenport can be a long-distance move. It might require help from a quality moving company service. They have the resources to get your belongings and shift them to your new area.
Top Moving Company in Davenport, IA
Horizon Movers and Climate Control Storage focus on taking the heavy lifting so your time can concentrate on what matters most to you. It is an independent moving firm located in Davenport, Iowa. When moving to another neighborhood, it is always an excellent experience to have the moving service handle everything from start to finish. Horizon Movers and Climate Control Store offer free packing tools for all projects.
Services offered:
Residential Movers
Commercial Movers
Interstate Movers
Packing and Unpacking Services
Loading and Unloading Services
Storage Services
Horizon Movers and Climate Control Storage have the experience and expertise to make your moving day as smooth as possible. Call us today for a free moving quote!
Why Move to Davenport Florida
Are you considering relocating to Davenport, Florida? Are you interested in learning more about what this little community offers you and your family? While enjoying everything Florida offers, live only minutes from Walt Disney World Resort. We will assist you in making the most important decisions of your life and provide you with the comfort and peace of mind that you deserve.
Davenport, Florida, is one of the most popular cities in Central Florida to consider when looking for a house. If you require convenient access to I-4 while still experiencing Florida's matured natural beauty, Davenport, FL, is regarded as one of the fastest-growing and most attractive areas to reside. The 4-Star Omni Orlando Resort at ChampionsGate is located on the Championsgate or Champions Gate exit.
One of the most suitable decisions you can make is to relocate to Davenport, Florida. Before you pack your belongings and move to Davenport, research the Best Places To Live in Davenport. Find everything you'll need in one convenient location.
Why Move to Davenport Iowa
Davenport is a beautiful city located in the state of Iowa. The city is known for its picturesque riverfront, lined with parks and walking trails. Davenport has a strong arts and culture scene, with several museums and art galleries. The cost of living in Davenport is very affordable, and the job market is strong. If you are looking for a place to raise a family or retire, Davenport is an excellent choice.
Davenport is an excellent location for living, working, and raising a family. The cost of living is low, and the employment market is plentiful. If you're thinking about retiring, Davenport is a great location to start.
FAQs about Davenport
Q: Is Davenport an excellent place to live?
A: Yes, Davenport is an excellent place to live. The cost of living is very affordable, and the job market is strong. If you are looking for a place to raise a family or retire, Davenport is an excellent choice.
Q: What are the best things about living in Davenport?
A: The best things about living in Davenport include the low cost of living, the strong job market, and the city's picturesque riverfront.
Q: What is the cost of living like in Davenport?
A: The cost of living in Davenport is very affordable. You can expect to find suitable housing options at reasonable prices.
Q: What is the job market like in Davenport?
A: The job market in Davenport is strong. There are plenty of employment opportunities available in the city.
Q: Is Davenport, FL good to live in?
A: Davenport, Florida, is an excellent place to live if you want that small-town feel but still desire access to the convenience of the larger cities.
Final Thoughts
Moving to a new city can be both an exciting and daunting experience, and Hiring a professional mover can take a lot of stress out of your move, especially if you are moving a long distance. If you are considering hiring a professional mover, check out Horizon Movers and Climate Control Storage. We are a top moving company in Davenport, IA, and offer various services to make your move as smooth as possible.
We hope our Davenport moving guide has helped make your transition as smooth as possible. If you have any questions or need additional assistance, please don't hesitate to contact us. We wish you all the best in your new home! Give us a call today for a free moving quote!