Milan, IL is a village in Rock Island County, Illinois, United States. The population was 5,099 at the 2010 census.[3]
The village is located near the Quad Cities of Illinois and Iowa.
The village is on the Rock River in northwest Illinois, about 4 miles upstream of its outlet to the Mississippi. The village is the site of the south campsites which comprised the Sauk and Fox village of Saukenuk, once the second-largest Native American inhabitation in North America.
Originally platted along the right-of-way for the Hennepin Canal, in 1837, the village site was called in land speculation papers "Hampton" (not the town in Illinois, approximately 13 miles north-northeast, on the Mississippi River—see Hampton, Illinois for more). "Hampton's" land speculators, George Camden and Franklin Vandruff, sold land along the Rock River, along a north-west flowing creek, which was re-routed north into the Rock's main channel. Along Mill Creek, the industries of wool-carding and (river clamshell) "pearl" button-making helped rename the village by 1841 as Camden Mills.
The village has "sister cities" in Missouri, Tennessee, and Michigan.
Milan is home to the John Deere North American Parts Distribution Center, one of the largest warehouses in the world.[8][9]
Before ceasing operations in 2003, Eagle Food Centers was based out of Milan.
The Economic Development Department can provide you with valuable resources for all stages of your business and project development. Their department is also responsible for administering various incentive programs and can assist with demographic information, loan application, maps, and available commercial and industrial sites and buildings.
If you are considering moving to Milan, Il and or moving from this area, please use the best moving company in town, Horizon Movers!
From moving to the next neighborhood or the next town over, our experienced and professional movers are here to help you every step of the way. No move is too small.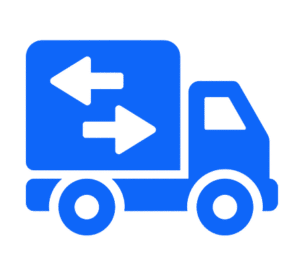 Starting from the Quad Cities Area, we can move youto any location needed. We are here for you the entire way. No job is too long or too big for our professional crew.
We will bring a container to you so you can fill it at your own pace. Once you've stored your items, we will pick it up and store it for you until you need it again. 
All furniture professionally padded and shrink wrapped as a standard on every job to carefully reduce any damage – especially on those corners!
Climate Control Storage Units
Get a
FREE

QUOTE to help you on your next move
It's quick & easy to obtain a FREE quote for any of our services!